Excellent condition used '22 Ford Lariat Lightning for sale in So Calif - $75K firm price.
6300 miles as of this post.
Used as daily commuter with no problems - no issues - perfect since day 1.
This is the standard range (EPA 231 mile) but getting way more range due to urban use in warm weather year around.
No issues, no warranty claims, no faults, updated to 4.1.2, clean history.
Includes brand new unopened Ford Mobile charger, all original accessories, F150 lightning tailgate inserts, and Spigen screen protector.
Financed at CU and will require payment to bank for title.
I have an auto broker handling the sale to make the transaction safer.
Selling due to Mustang Mach EV order arriving.

Photos:
2022 Ford F150 Lightning EV truck for sale photos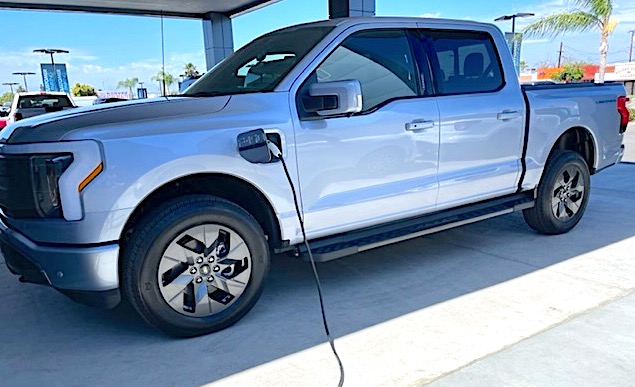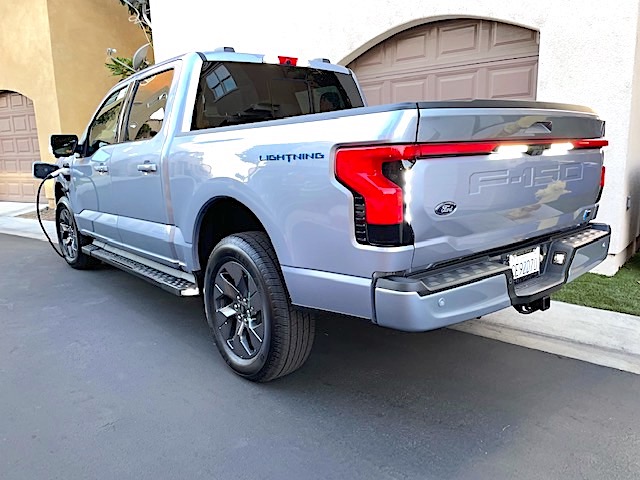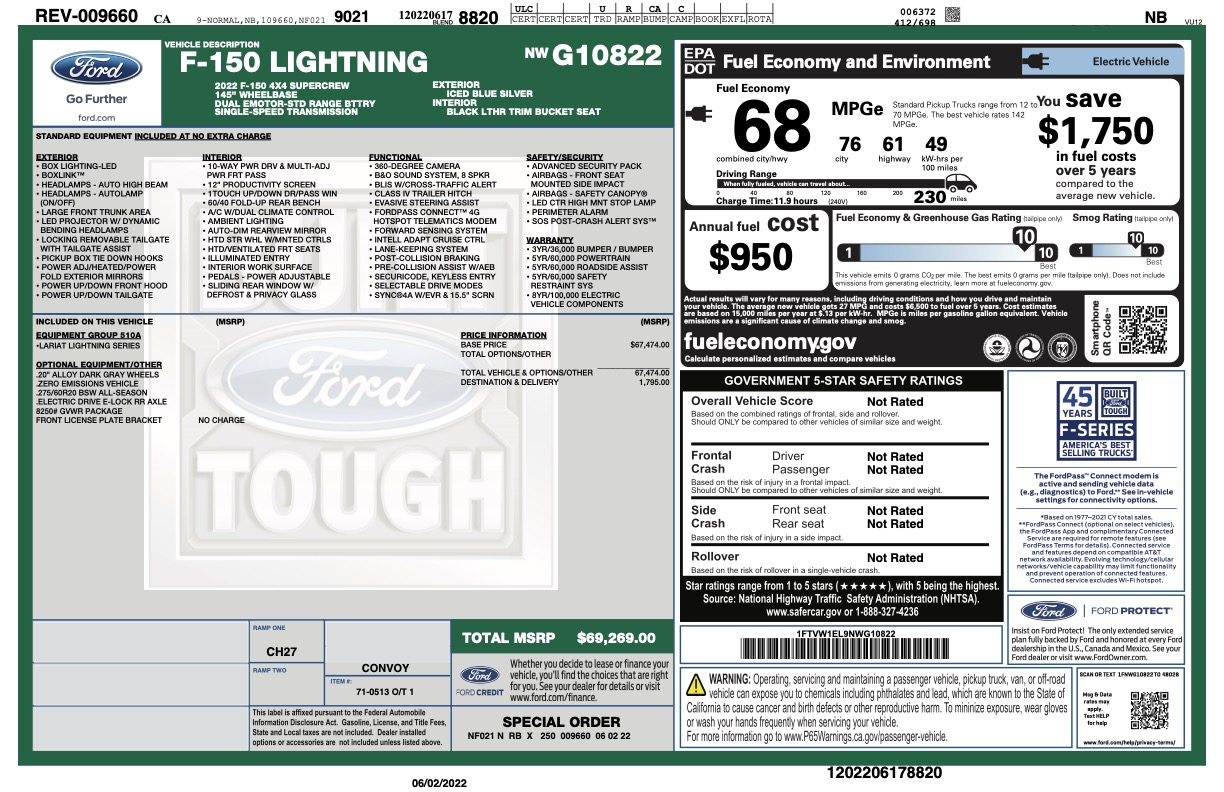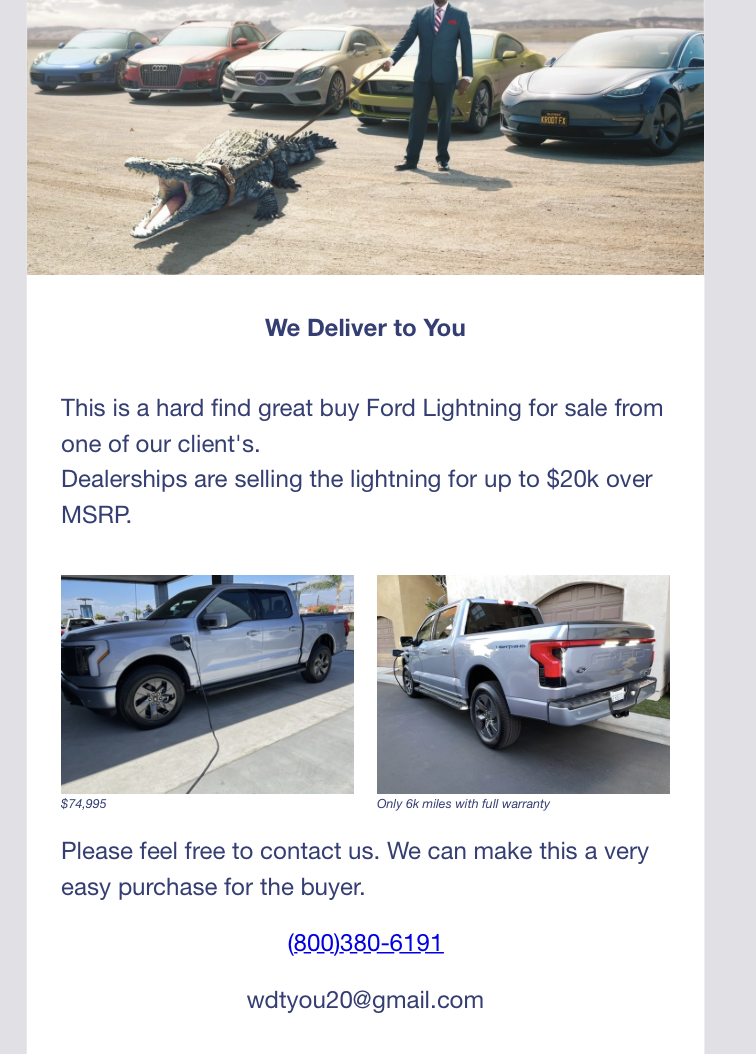 Last edited: